Last Updated September 10, 2013
Four Channel Network Loggers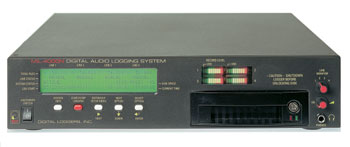 Version 1.6.0
Released 03/18/2010
Fixed where some repetative telnet message would kill the MIL4000N Network.
The MIL4000N Remote Utility is required to update (now supports Windows 7). The utility will download the latest binary image file. If you have a proxy server or a firewall preventing the utility from retrieving the latest binary you can download the latest binary here and save it to the same directory as the remote utility, Mil4000nUtil.exe. The latest manual is available here. Adobe Acrobat Reader is required to read
---
Version 1.5.3
Released 03/16/2007
Internal versioning fix update.
The MIL4000N Remote Utility is required to update. The utility will download the latest binary image file. If you have a proxy server or a firewall preventing the utility from retrieving the latest binary you can download the latest binary here and save it to the same directory as the remote utility, Mil4000nUtil.exe. The latest manual is available here. Adobe Acrobat Reader is required to read
---
Version 1.5.2
Released 03/14/2007
Time zone updates for new daylight savings time changes in 2007.
---
Version 1.5.1
Released 02/02/2005
After the change of a log at the beginning of a month, the time may not update from the internet. This has been fixed.
---
Version 1.5.0
Released 09/02/2004
Using the host name (Logger Name) for web access to the configuration pages is now optional. Using the IP address is now the default. Using the host name allowed configuration from a remote location across gateways or through the Internet. Using the IP address for the configuration pages will help some users who have third party browser extensions or proxy servers and is faster for all customers who do not require name resolution. This setting can be changed on the main configuration page.
The web page builder is now restarted on a schedule.
Web pages are now updated correctly if line names are long.
Widened space for line names in configuration page.
Time zones East-Indiana, Alaska, Hawaii and Arizona now work correctly.
Changed mimimun password length to 3.
Names and passwords can now be the same.
Several minor changes and fixes.


The MIL4000N Remote Utility is required to update. The utility will download the latest binary image file. If you have a proxy server or a firewall preventing the utility from retrieving the latest binary you can download the latest binary here and save it to the same directory as the remote utility, Mil4000nUtil.exe. The latest manual is available here. Adobe Acrobat Reader is required to read this manual.
---
Version 1.4.1
Released 04/08/2004
As of March 25, 2004 our primary time server became unavailable. As a result the following changes have been applied.
Changed the primary time server to utcnist.colorado.edu at 128.138.140.44.
If the primary time server fails, the secondary time server is used: time-nw.nist.gov at 131.107.1.10
Minor descriptive improvements on configuration and network web pages.
---
Version 1.4.0
Released 03/10/2004
Web pages update only when calls are recorded or configuration changes, reducing hard drive activity.
The "restart logging" button has been removed from the configuration page.
Bad blocks will not cause reboot issues.
Web FAQS are accessible from the remote utility and config page.
The password screen had been updated.
Hyphens and underscores can now be used in line names. Example: FIRE__555-1212
File names are more readable, ie: hhmmss_yyyymmdd_channelname.au
Digital Signatures have been updated to DLI header version 2.0.
Added additional protection against caching of web pages.
Improved security.


---
Version 1.3.2
Released 09/10/2003
Corrected an issue where automatic Internet time update may not work correctly in all time zones. In this release, setting the time from the front panel does not work as expected. To set the time from the front panel, set the timezone correctly, then set the current Pacific time. Upon saving the settings the time will change to the correct time for your timezone. Alternatively, use the Web Interface to set the time.


---
Version 1.3.1
Released 08/14/2003
Removed tabs from some scripts which may cause some commands to be ignored.
Image version is now displayed upon boot-up rather than the LCD driver version.
Removed default user name from password page. It caused confusion to users.
Added a warning if an attempt is made to add a user with the password being the same as the name.
The help file and manual are now in pdf (Adobe Acrobat Reader) format.l.


---
Version 1.3.0
Released 07/31/2003
Corrected and reduced the length of the TimeZone list. Some time zones selected by name did not work properly.
If the MIL4000N has a route to the Internet, it will automatically adjust the time at 2:01 am daily via the time server nist1.aol-va.truetime.com at 205.188.185.33.
Added Version info to web pages.
Restore now verifies backup files before restoring them. If corruption in the backup, it restores default file.
Simplified information on System Info page 1.
A long IP address now fully displays on System Info - page 3.
The configuration files are monitored and replaced if corruption occurs.
Persistent Current Month log and Previous Month Log are now available via the web interface. This log rotates monthly.
Logger active and inactive changes logged.
Updated dlogadmin password to prevent initial expired message.
Confirmation is now required to stop logging from front panel.
User access from web interface is now logged in system log.
Added correct HTML timestamp to web pages to reduce caching.

---

Version 1.2.3
Released 02/12/2003


The web interface can now be accessed from the Internet.
Subnet and IP octets can now be set above 245 from the front panel.
Help files are updated from the manual
Fixed Manual Mode "M" on LCD.
Improved internal security.
Reset to factory defaults now restores dlogger.conf (production version)
Gateway was not saved in web config. (gateway was not displayed properly)
Cleaned up Startup and Shutdown messages.
Added network and checking hard disk messages on power up
Ability to delete inactive (no longer used) lines from the web interface.
Fixed problem where updates may cause the Logger to hang.

Note: If changing the IP address from the web interface, the page will not refresh. The HOSTS file will need to be
updated and the browser re-launched
---
Version 1.2.2
Released 10/07/2002
If a configuration is inadvertently corrupted, it is now automatically repaired.
With the new security settings, inactive lines from older versions may not be accessible. This can now be corrected via the web interface.
Updated display code to work with new LCDS's and be backward compatible with older LCD's.
Inactive lines from older versions may not be accessible. This can now be corrected via the web interface.


---
Call us at (408) 330-5599 for help updating from versions prior to 1.2.1
---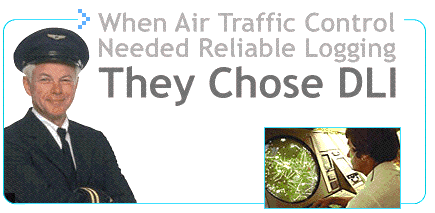 If we haven't answered your questions here, please call (408) 330-5599 or send us an e-mail. We'll be glad to help.
This page copyright Digital Loggers, Inc. 2003. Trademarks are property of their respective holders.