Ethernet PRO Controller Firmware Update
Click here for other (non-WiFi) devices.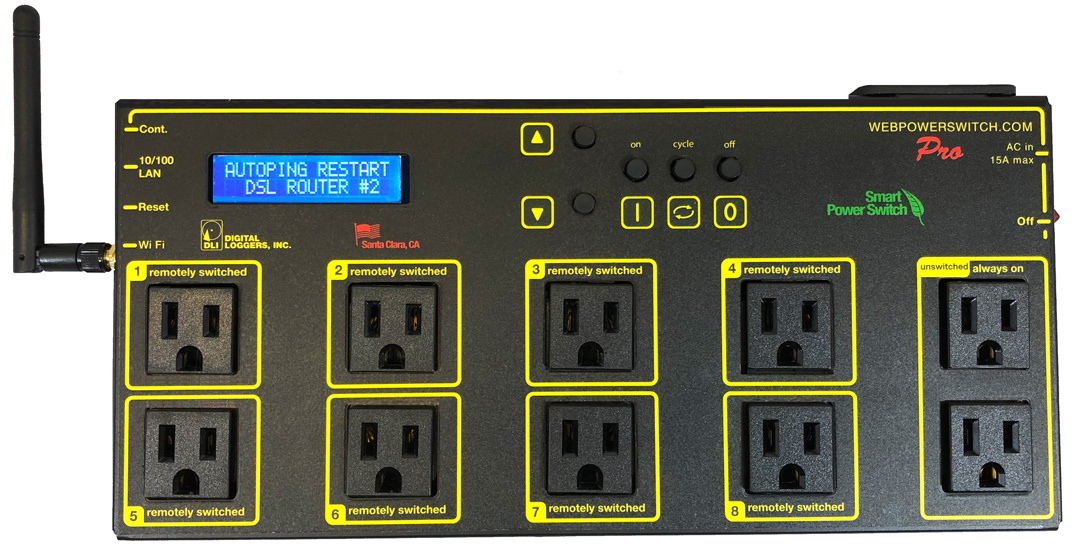 Download the desired Application Firmware update file:
lpc9_firmware_1.6.20.0.sysupgrade
(for most users)
or
lpc9_firmware_1.4.31.0.sysupgrade
Download the matching Maintenance File Firmware update file: *(maintenance files may be a slightly different verison)
lpc9_update_1.6.19.0_forcereset.avr
or
lpc9_update_1.4.26.0_forcereset.avr
Thanks for choosing DLI. We appreciate your and we'll work hard to earn your business!