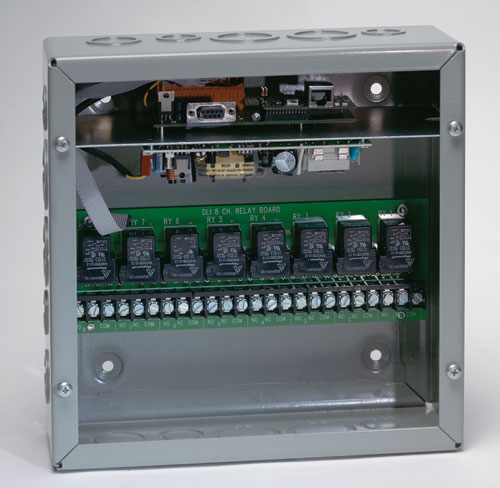 Industrial Web Power Switch
Remotely control any device from a web browser anywhere in the world!
Simple Connection, Quick Install
Bolt it in, use the screw terminals to connect, and you're up and running! A single Ethernet cable links to your LAN. The built-in web server gives you complete control.
Rated Wall Mount Enclosure
A standard NEMA enclosure with knockouts is perfect for surface mount or in-the-wall installations. Dry contacts switch up to 250V AC or DC at 15 Amps.
Auto Ping, Serial Port
Use RS-232 for remote menu control. The built-in "auto-ping" feature will monitor equipment and automatically reboot to eliminate service calls.
Available by Special Order Only
Available by special order only. Minimum order 20 units. Please allow 15 days for shipment.
Call
(408) 330-5599
today for more information.
Like to learn more?
Preview the installation guide.
Read the FAQs
. Dealers - we support you! Call today for quantity discounts.
Available
NOW!
in a redundant rack-mount version and
in a DIN package.