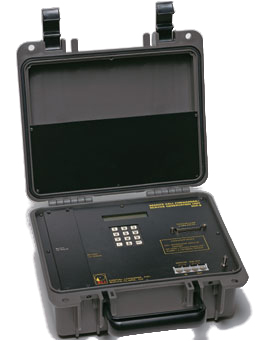 NEW!
Remote Call Forwarder!
Forward communications from any radio, phone, or microphone. Even cell phones and police radios can be connected.
Simple to Install
Just snap a cable between a headset, phone, radio or microphone. Attach to a phone line and the audio will be automatically forwarded.
Barge in with the Press of a Key
Stay on the line to monitor silently. Or, just press a key to join the conversation.
Battery Backup
Features include an internal battery backup and an expansion connector to tie in radios, alarms, and custom electronics.
Incredible Value -
$295!
We're building these by the hundreds for law enforcement, homeland security, military, and commercial applications. We pass the savings on to you.
Order Today - Risk Free
Preview the installation guide.
Get the
accessories.
Better yet, call
(408) 330-5599
today for a 15-day risk free evaluation.