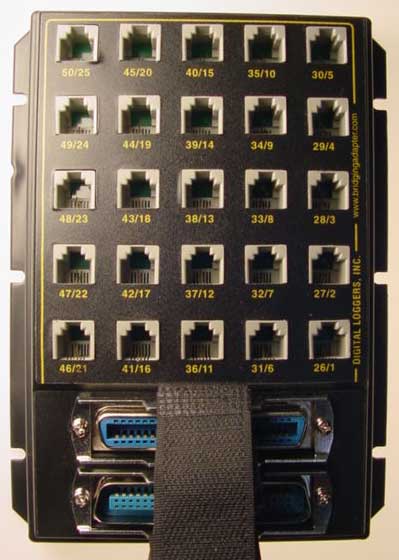 Break Out!
from $16 in quantity!
You found it! The most robust, flexible RJ-21 to RJ-11 bridging adapter made.
We once used the AT125 ourselves. It just isn't built right. The plastic cracks. The connectors are cheap. Pins fall out. You deserve more.
We redesigned from scratch in the USA. We doubled the case strength, improved the board, and added quality gold-plated RJ-11 and RJ-21 connectors. Then we built thousands to cut cost.
Universal Connection
Having both male and female AMP connectors give you complete flexibility. Use either connector, or use both. Loop through for a passive "tap" connection.
Value, Quality, Reliability - Quantity Discounts
The best news is the price. Try one now for just $29. Dealers - give us a call and get a case of 20 for just $16ea! Compare price and quality to Allen Tel AT 125-SM and Hubbell. You'll never go back!
Backordered!
Please be patient, we're building more ASAP.