New!

Instant T1 Logger Installation with NO PBX Programming required.

A special adapter called the "T1 Tapper" lets you tap any T1/E1/PRI line with NO PBX reprogramming required!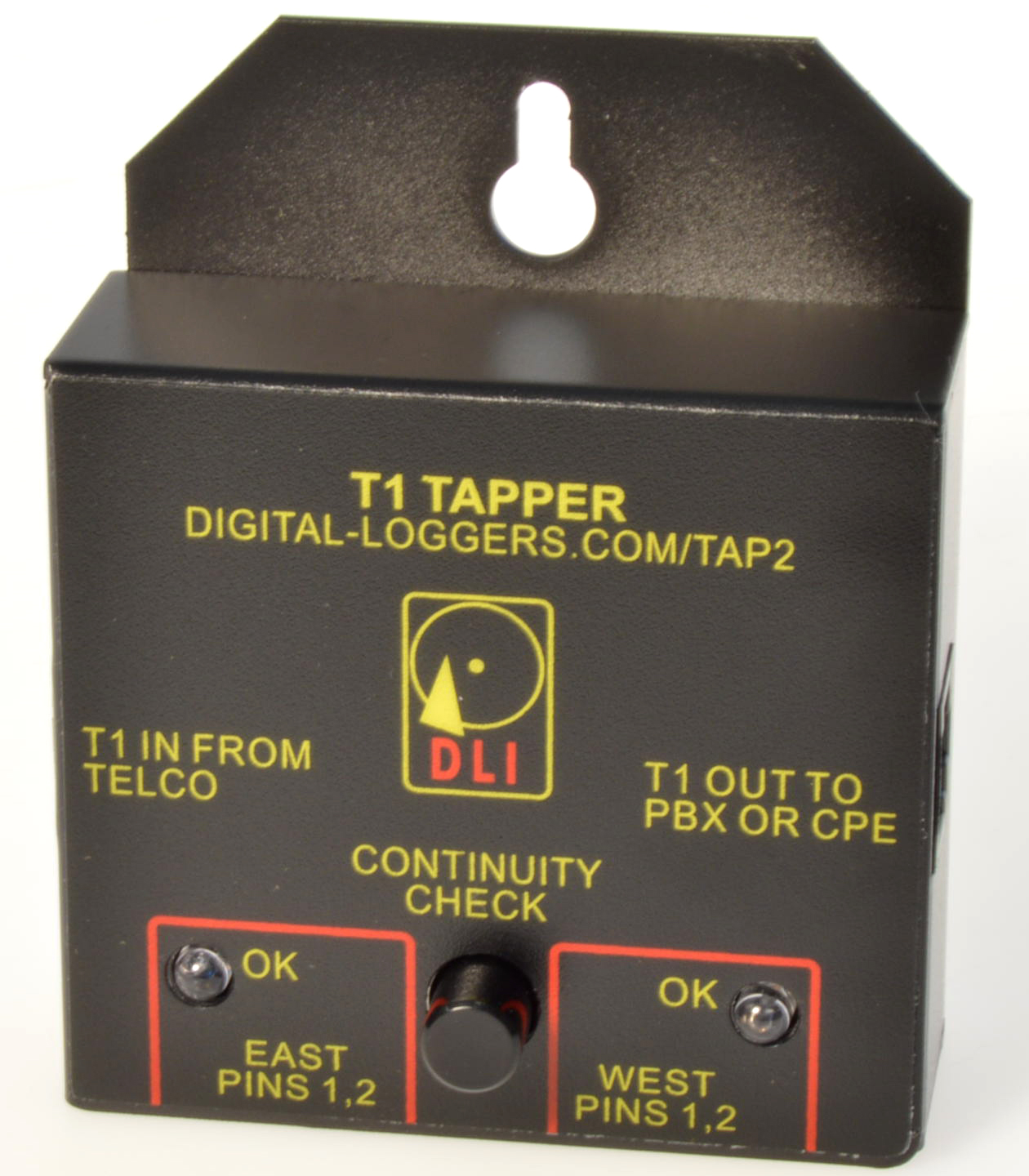 Snaps right in
A standard Ethernet cable snaps in between your T1 jack and the PBX. Two separate cables come out to your logger, PCI telecom card, test equipment, or any other T1 equipment. The tapper is 100% reliable and completely line powered, so no external power supply is used. A quick press of the button confirms correct wiring. Two models are available, one with a fixed 20dBm attenuation and a wiring check circuit, and one with selectable attenuation. Specify your preference when ordering.
Great Pricing -
$79!
Don't fiddle around with dangerous hardwired "T Taps" or double terminations that can take your line down. Do it right for just $79.
Order Today - Risk Free
Your tapper is in stock, ready for overnight shipment. Call
(408) 330-5599
today for quantity discounts or expedited shipping. Jump to
surge protection
or
DS3 taps.