DIN4 Controller Firmware Update
Click here for other (non-WiFi) devices.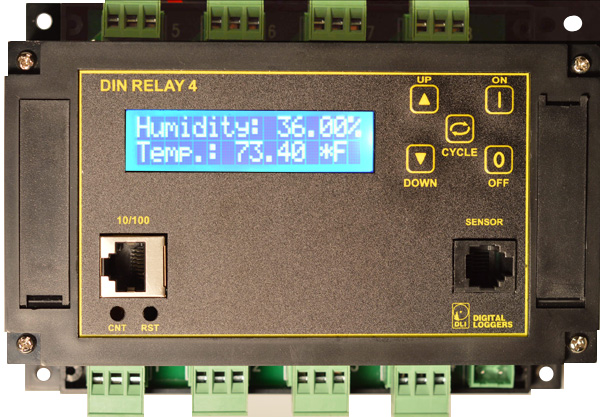 If you have enabled firmware and/or maintenance protection (in the firmware upload or support pages, respectively), you must to disable it to perform the upgrade.
There are two parts to the update. The current Application Firmware version is the left side number. The Maintenance AVR version is the right-side number.
Update Part 1
Download the Maintenance update file: *(maintenance and firmware update files may be slightly different verisons)
din4_update_1.7.8.0_forcereset.avr
(for most users)
or
din4_update_1.6.24.0_forcereset.avr
or
din4_update_1.4.26.0_forcereset.avr
(final release of this branch)
Update Part 2
Download the Application firmware update file:
din4_firmware_1.7.8.0.sysupgrade
(for most users)
or
din4_firmware_1.6.24.0.sysupgrade
or
din4_firmware_1.4.31.0.sysupgrade
(final release of this branch)
Thanks for choosing DLI. We appreciate your and we'll work hard to earn your business!