Open Source WiFi PLC
New version coming in 2021!
Home automation. Industrial control. Robotics. SCADA. You name it.
Get Arduino simplicity with US reliability. No shields. No mess. No sweat. Fully open source.
Have Arduino experience? Build your next project on a rugged platform:
• USB programming. Full Arduino compatibility
• WiFi with external long range antenna
• Color LCD touch screen and speaker
• Six fused DPST power relay.
• Eight protected digital outputs with 500mA open collector drivers
• Eight protected & isolated digital inputs 3-24V AC/DC
• Eight protected 10-bit ADC inputs
• Clock calendar & battery for scheduling
• RS-232 for long distance wired comm
• Expanded 128Mb & 4GB FLASH
• DIN rail or panel mount
Peek inside at the hardware. Check the quickstart. Read the specs.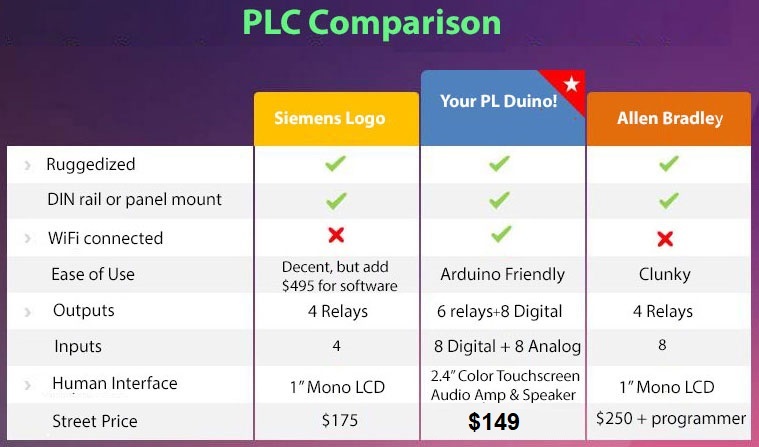 Related links: IP controlled DIN relay. Power supplies and contactors. Corded relays.