Welcome. This smart PDU is ideal for data-centers that require secure remote power switching. It's energy efficient from 80-240VAC.


Power, Reboot, and Control
Save time. Save power. Switch power over the web, or under program control. Customize the switch via the RestAPi or internal Lua scripting.


Autoping Reboot
Automatically reboot any unresponsive IP device like a server or router. Eliminate service calls. Use the built-in scripting language to schedule reboots.


New Hardware
New hardware includes high current surge suppression, stronger power relays with silver alloy contacts, WiFi and a faster 32-bit CPU.


Stable, Refined Firmware Including:
Try yours risk free for 15 days. Order online now or call (408) 330-5599 for quantity discounts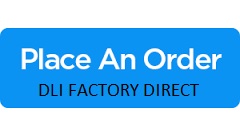 Fast shipping, and international orders.
IEC power cables
are sold separately. Most plug styles are in stock.
Like to learn more?
Download a spec sheet, read the FAQs, check out the on-line documentation, preview the user's guide or Try one live user=admin pass=4321

Need Something Else?
We also build
Redundant Dual-Bus Rack PDUs
,
High power DC controllers
,
Smart POE Injectors
and
DIN relays
.